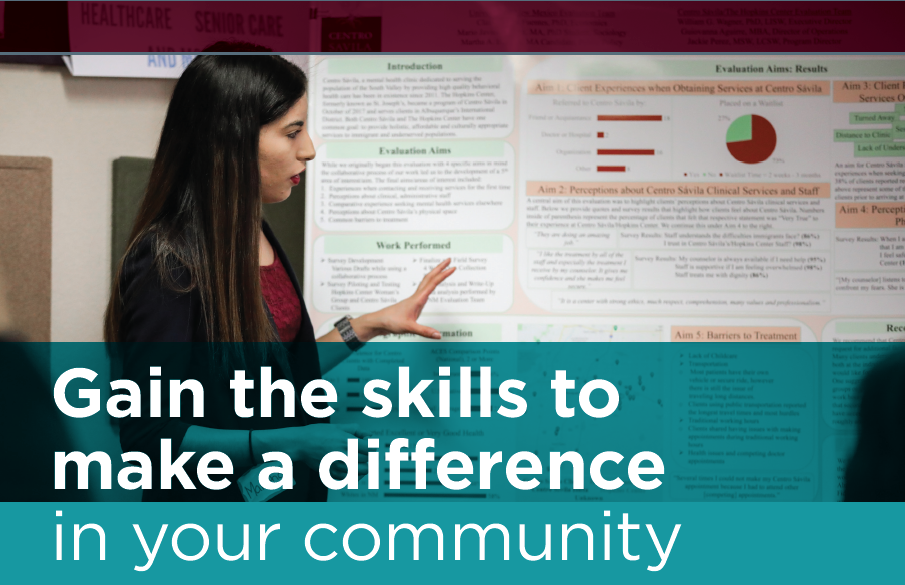 Master of Public Policy
"Yes, the time and money for this degree is worth it! I have already seen the returns on my investment even before graduating." - 2020 UNM MPP Graduate
Interested in learning more about the UNM MPP?

Join us for a free online information session this fall.
 Economic uncertainty, poverty, low graduation rates and climate change are among the challenges facing the state of New Mexico. Communities across the country face similar challenges.
The Master of Public Policy (MPP) program will train a new generation of analysts who can serve their communities by identifying and championing data-driven policy options.
The applied research, critical thinking, oral presentation and writing skills of MPP graduates will contribute to improved decision-making in local and state government agencies, in Native communities, and in the private and non-profit sectors.
 "The MPP program did meet my expectations, but also helped to shape them. Going in I wanted to gain tools and skills to help me understand and work on policy matters. The MPP did this as well as helped give definition to what working in the policy arena means." - 2020 UNM MPP Graduate
UNM Land Acknowledgement Statement
Founded in 1889, the University of New Mexico sits on the traditional homelands of the Pueblo of Sandia. The original peoples of New Mexico – Pueblo, Navajo, and Apache – since time immemorial, have deep connections to the land and have made significant contributions to the broader community statewide. We honor the land itself and those who remain stewards of this land throughout the generations and also acknowledge our committed relationship to Indigenous peoples. We gratefully recognize our history.
Follow Us