Our Staff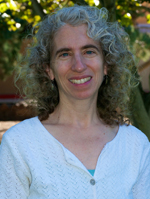 Director of the MPP and Associate Professor of Economics
Email: 
Melissa Binder, Ph.D., has been a professor in the Department of Economics at the University of New Mexico since 1995 and the Director of ISR since the summer of 2013. Her research and policy interests include labor market and educational equity, and among her publications are analyses of the motherhood wage gap, gender equity in faculty pay, and the socio-economic achievement gap in higher education. As director of ISR, Dr. Binder participates in data and policy analysis for the New Mexico community in the areas of pay equity, family well-being, early childhood programs and K-12 initiatives.

Graduate Program Coordinator
Email: 
Shoshana Handel is the Graduate Coordinator for both the MPP and the Sociology Graduate programs. She also provides administrative support for the Graduate Certificate in Race & Social Justice.

 She holds a B.A. in Spanish and Latin American History from the University of New Mexico.  In addition to her job duties she is a non-degree graduate student with a passion for women's history.