Martha Alejandra Becerra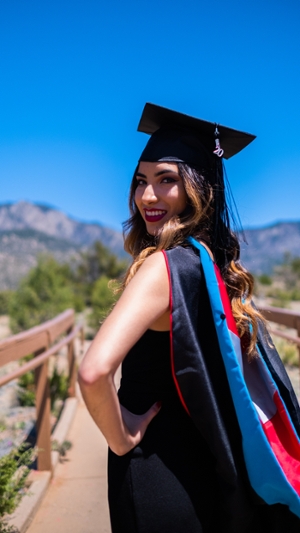 Alumn
Bio:
Martha graduated from the MPP in Spring 2020. She was born and raised in Albuquerque, New Mexico. She got her Bachelor's of Business Administration with concentrations in Finance and International Management from UNM's Anderson School of Business. During her time in teh MPP program, Martha held a summer internship with the Legislative Finance Committee and she has recently been hired by them as a Fiscal Analyst!
 When asked why she chose the MPP, Martha replied: "When I was researching graduate programs, the headline of the MPP website defined exactly what I wanted to do in life: "The Master of Public Policy (MPP) program will train a new generation of analysts who can serve their communities by identifying and championing data-driven policy options.'"
She says she has a strong desire to use the education that she was privileged to have to help her community and give back to her state.
Her best memories in the MPP program? "Best memories from the program come from making friendships and flourishing together with those in my cohort- fun times at Happy Hours and fun events."
And, last but not least: "So many people to thank! My parents- without them I wouldn't be the person I am today; for working their entire lives to make sure that I had a chance at a better life; for supporting me in all my goals and endeavors and for teaching me that education is the most powerful tool that I have. My brothers- for always keeping me company and making me laugh. My fiancé for always being supportive and cheering me on no matter how hard the road got. My family for always believing in me. My mentors- past and present- for believing in me, for giving me the opportunity to learn from them and for pushing me to always do my very best."
Check out Martha's MPP Blog.