Efraín Ibarra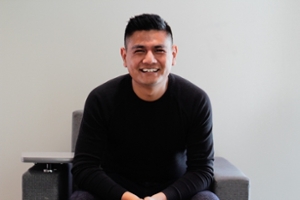 Alumn
Bio:
Efraín graduated from the MPP in Spring 2020. He was born in Juarez, Mexico and moved to the United States with his family at the age of 11. Efraín received a Bachelor of Arts in Economics from the University of New Mexico
When asked what his plan is now that he is an MPP graduate, he replied: "My plan is to continue working for state government.  My interests are in fiscal and energy policies.  I aspire to one day become the chief economist at a state agency, city of Albuquerque, or the Legislative Finance Committee."
He explained that he chose the MPP, "because I am passionate about public service and the curriculum was very attractive.  I found that the program would give me the tools needed to excel in a career in government."
His experiences and interests that led him to the field of policy? "As an immigrant I've been passionate about helping those less fortunate.  New Mexico ranks among the lowest states on many socioeconomic lists, so I realized early on that there would be many opportunities to do what I'm passionate about – help others."
His most important takeaway from the MPP program? "The most important lesson has been to recognize that there can be many solutions to a problem, and that they are often found in the voices that we often tend to neglect."
And, last but not least, Efraín would like to thank: "my parents for their unconditional support, professor Binder (who got me my first job with the state AND extended the deadline to apply to the MPP program), my advisor Tim Krebs, who was a great mentor and inspiration, my colleagues and my peers who have challenged my way of thinking."
Check out Efraín's MPP Blog.