Clinton Cosper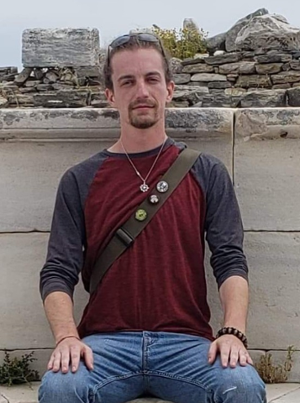 Alumn
Bio:
Clint graduated from the MPP in Spring 2020. He is from Albuquerque, NM and works as a Fund Analyst for the New Mexico Public Education Department.
When asked what  brought him to the field of policy he replied, "I've always been keenly interested in politics and problem solving generally, and over the years I found myself more and more taken with how people organize themselves and how we determine what the rules should be. In many ways I see public policy as just one application of philosophy, and a natural extension of my interests."
His best memories from the MPP program? "There are a lot to choose from, but the best memories come from discussions and time spent with other students and faculty; I learned a great deal and enjoyed conversing with people whose interests were similar! The most important lesson is to consistently seek out varied perspectives on any given issue. It may not always change your mind or proposals, but it adds depth and helps prevent blind spots."
And, last but not least, Clint would like to thank, "Melissa Binder for being a wonderful teacher, advisor and director; Shoshanna Handel and Emma Tomingas-Hatch for scheduling and logistical support, for me and the program overall; Chris Butler for making statistics sensible; Andy Nelson from Sandia National Labs for his advice and his help keeping me on schedule; and my parents, family and friends for their belief, support, and patience with long policy conversations.
Check out Clint's MPP Blog.