Maggie Hart Stebbins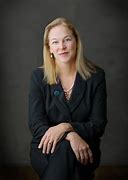 New Mexico Natural Resources Trustee
Status: 

Active

Term Start: 

2021

Term End: 

2023
Bio:
In December 2019, Governor Michelle Lujan Grisham appointed Maggie Hart Stebbins as New Mexico's Natural Resources Trustee, a role in which she is responsible for ensuring that our state's precious natural resources are restored, and communities made whole, following contamination by hazardous substances or oil.
Her appointment as Trustee followed more than ten years as a Bernalillo County Commissioner where she was elected three times to represent 130,000 constituents in an economically and demographically diverse district in central Albuquerque. On the county commission, Hart Stebbins championed ethics reform; improving access to mental health care and substance use disorder treatment; criminal justice reform; and environmental protection.
As Commissioner, Hart Stebbins's top priority was public safety, particularly efforts to expand access to mental health and substance use disorder treatment services inside and outside jail walls. She was a driving force behind the creation of a new $20m/year county initiative to build a comprehensive behavioral health system including prevention and early intervention, crisis services, supportive housing, Law Enforcement Assisted Diversion; and community supports. She advocated for innovative medication-assisted treatment services for MDC inmates and pushed for the creation of the Bernalillo County's Reentry Resource Center for individuals leaving incarceration. Her work on behavioral health and justice issues led to her participation in the Obama White House initiatives on "Data-Driven Justice"; the MacArthur Foundation's Justice and Safety Challenge Intergovernmental Policy Academy; the Gates Foundation Economic Mobility Leadership Network; and Presenter at the 2016 National Rx Drug Abuse and Heroin Summit.
Hart Stebbins championed environmental initiatives to protect New Mexico's precious water, air, open space, and other natural resources. Her priorities included cleanup of the Kirtland Air Force Base Bulk Fuels Facility groundwater contamination; reducing groundwater contamination from aging septic systems; preservation of open space: energy efficiency measures for county facilities; and stricter rules on methane leaks and emissions.
During her decade-long service on the county commission, she was elected by her peers four times to serve as Commissioner Chair and served at least once as Chair of the Bernalillo County Criminal Justice Coordinating Council; the Albuquerque/Bernalillo County Water Utility Authority; the Metropolitan Transportation Board, and the ABC Community Schools Partnership. Among her honors: "NM School-Based Health Care Champion Award"; NM Business First "Woman of Influence"; Emerge New Mexico's "Emerging Woman of the Year"; and US Department of Justice recognition for "Achieving Justice and Promoting Public Safety."
Her background includes work for the U.S. Congress, the New Mexico House of Representatives, and the Mid-Region Council of Governments, where she focused on water conservation and regional transportation. Hart Stebbins has a History degree from Harvard University where she was a Division 1 All-American athlete; Harvard Crimson Athlete of the Year; and a Harvard Varsity Club Hall of Fame inductee.