Leslie Porter Visits as Guest Speaker
Evaluation Lab News
Posted: Nov 16, 2017 - 12:00am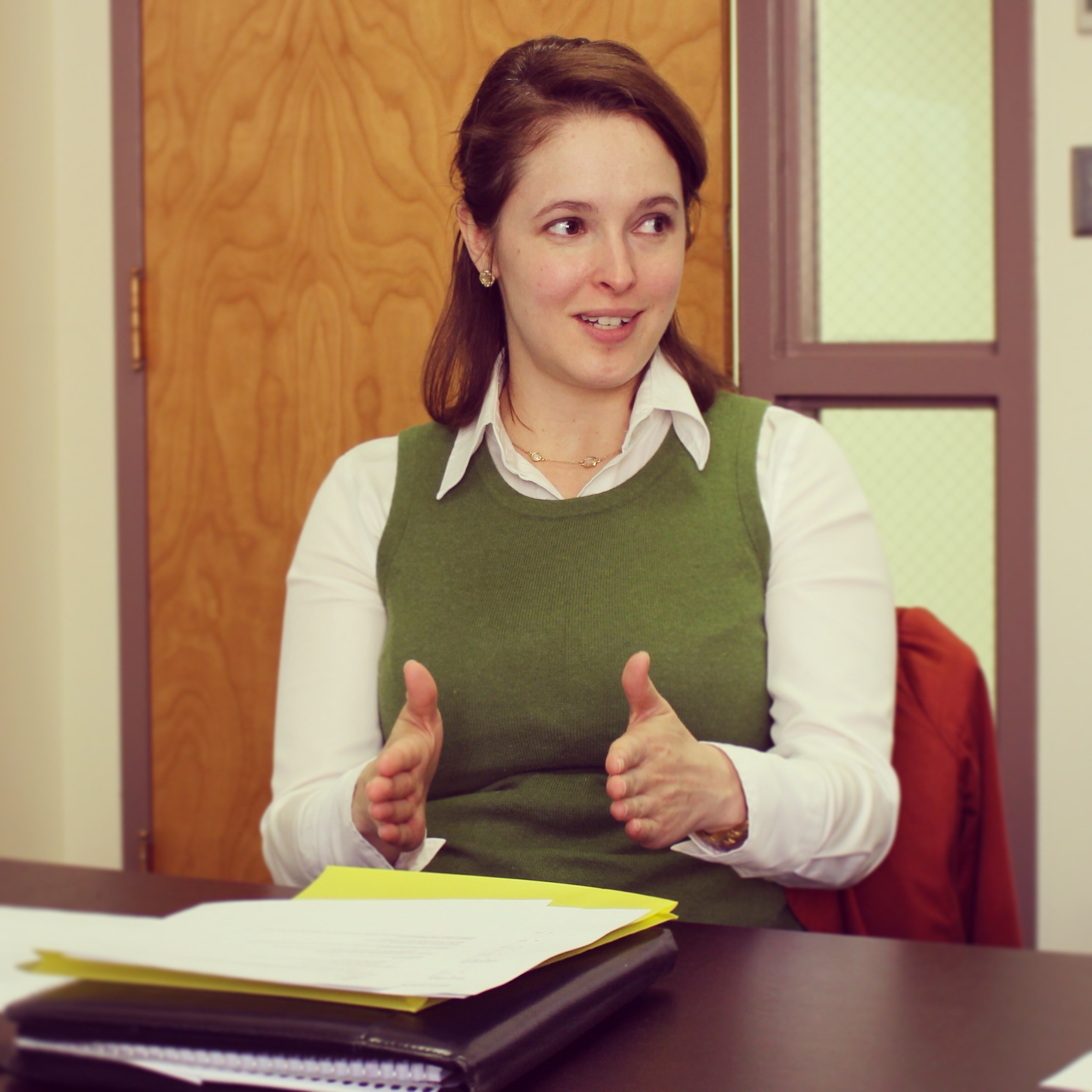 On November 16th, Leslie Porter joined UNM's Policy Seminar class to discuss her role as Cabinet Director for the Governor's Office. As Cabinet Director, Ms. Porter oversees the Taxation and Revenue Department, Department of Health and Human Services, Aging and Long-Term Services, Department of Veterans' Services, and Workers' Compensation Administration. She is also the policy analyst for tax and finance issues. Previously, Ms. Porter was the Deputy Director of Policy for the Office of Governor, overseeing the following policy arenas: health and human services, taxation and revenue, finance and administration, and economic development.
Ms. Porter analyzes each bill that passes through the various committees before offering her recommendation to the Governor. Her process includes summarizing the bill, providing the historical context and background of the issue, stating the provisions with section-by-section analysis, discussing the known financial implications, highlighting the key issues and concerns, and concluding with what entities support and oppose the bill, and why.
Ms. Porter also discussed why public policy is important to her, stating that:
"Policy shapes and molds society to determine where you want to go from here. It declares what we will and what we will not accept. It defines what type of people we are, what we came from and where we want to go. Policy is our tool to do what we think is right and what is good for society at the given time, with the given resources."
No policy is isolated, and it is important to think about how it affects a community.
Ms. Porter received her Bachelor's Degree in Political Science and Peace Studies from the University of New Mexico. She has a Master of Public Policy from American University in Washington D.C. Prior to her policy work for the Office of the Governor; Ms. Porter worked for the New Mexico Legislative Council Service as a staff supervisor and as a research assistant. She was then Director of the Office of Business Advocacy, which was part of the Economic Development Department, before bringing her policy expertise to the Office of the Governor in 2016. She is currently on the Advisory Board for UNM's Master in Public Policy program.