Making a Difference through Indigenous Education
Evaluation Lab News
Posted: Oct 20, 2018 - 12:00am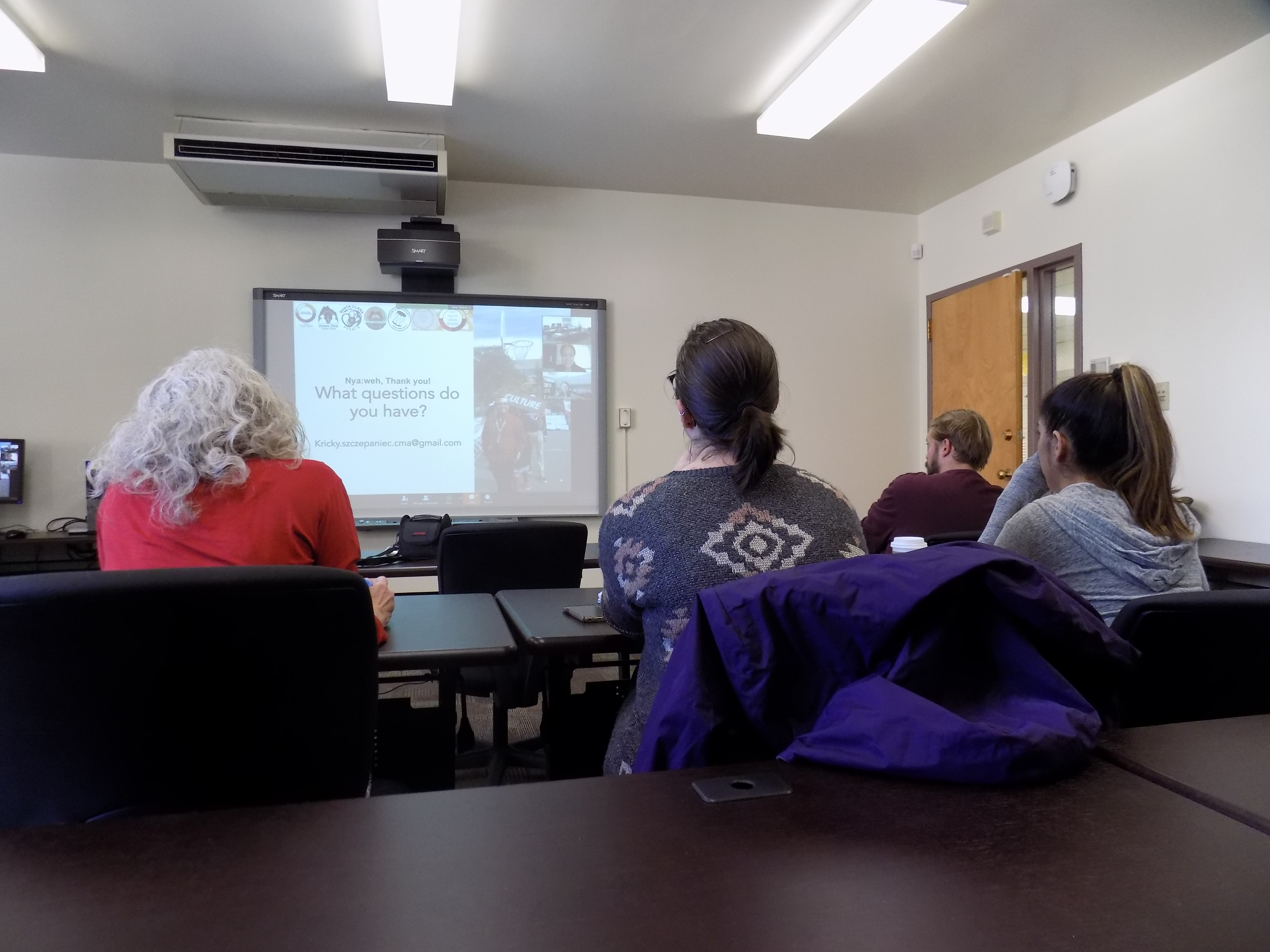 MPP students had the opportunity to talk with Kristin Szczepaniec this week about her experience as a policy analyst for NACA Inspired Schools Network (NISN).  Ms. Szczepaniec majored in Economics at Notre Dame and joined Teach for America in Laguna Pueblo in New Mexico.  Working in Laguna reiterated a recurring theme in her career: that each community is different and has its own perspective.  Ms. Szczepaniec is Native—Seneca, hawk clan (and Polish)—but she had never been in New Mexico and was unfamiliar with Native communities here. She later earned her MPA with a focus on education policy at Cornell.
Ms. Szczepaniec challenged us to use policy skills in different ways.  Working for community organizations and on education policy is a great way to maximize your impact, since spending on education is huge, and "education impacts everyone and everything."
The Native American Community Academy (NACA) in Albuquerque demonstrates the tremendous impact that school-level policy can have on pressing issues.  NACA is a charter school designed and operating with a goal of addressing persistent gaps in the academic achievements and wellbeing of Native American youth.  Ms. Szczepaniec provided the historical statistics, including that:
66% of 8th graders report frequent absences, compared with 36-57% for other race groups,
49% of Native American students in New Mexico graduate from high school, compared with 76% of non-Hispanic white students,
Native American youth are more than twice as likely to commit suicide, compared with non-Hispanic whites, and
Native American teens use alcohol, tobacco and drugs at much higher rates than other race groups.
NACA and other NISN schools see the key issues driving these concerning outcomes as poverty plus (low income coupled with discrimination, historical trauma, low parental education attainment) and a culturally insensitive school curriculum and environment.  NACA's response is multifaceted, and includes (1) a redesigned curriculum that integrates cultural relevance by incorporating indigenous languages, recognizing the brutality in the history of American Indian education, and making connections to possible policy changes; (2) an emphasis on holistic wellness, with services, supports, and programs oriented around intellectual, spiritual, physical, and emotional health; and (3) community transformation, including partnerships with community organizations and hosting a Feast Day and Pow Wow.
What is different about NACA, Ms. Szczepaniec observed, is that students want to be there.  Why?  Because the school creates community, and because students see themselves in the curriculum.  The 4-year graduation rate at NACA, at 78%, shows that these practices work.
One example of NISN's policy work is unpacking the formula behind the state's school "Report Card." The current formula privileges test scores over improvements in test scores (value-added), and downplays other aspects of a school's success, such as parental involvement and attendance.  NISN is one of many groups supporting a measurement tool that is more holistic.
Ms. Szczepaniec's work also supports spreading best practices in indigenous education.  To learn more about the network, visit: http://www.nacainspiredschoolsnetwork.org/ or see the resources compiled for the NACA Inspired Schools Network at  http://bbdkricky.wixsite.com/nisnresources.