Fred Nathan Speaks with the MPP
Evaluation Lab News
Posted: Mar 01, 2018 - 12:00am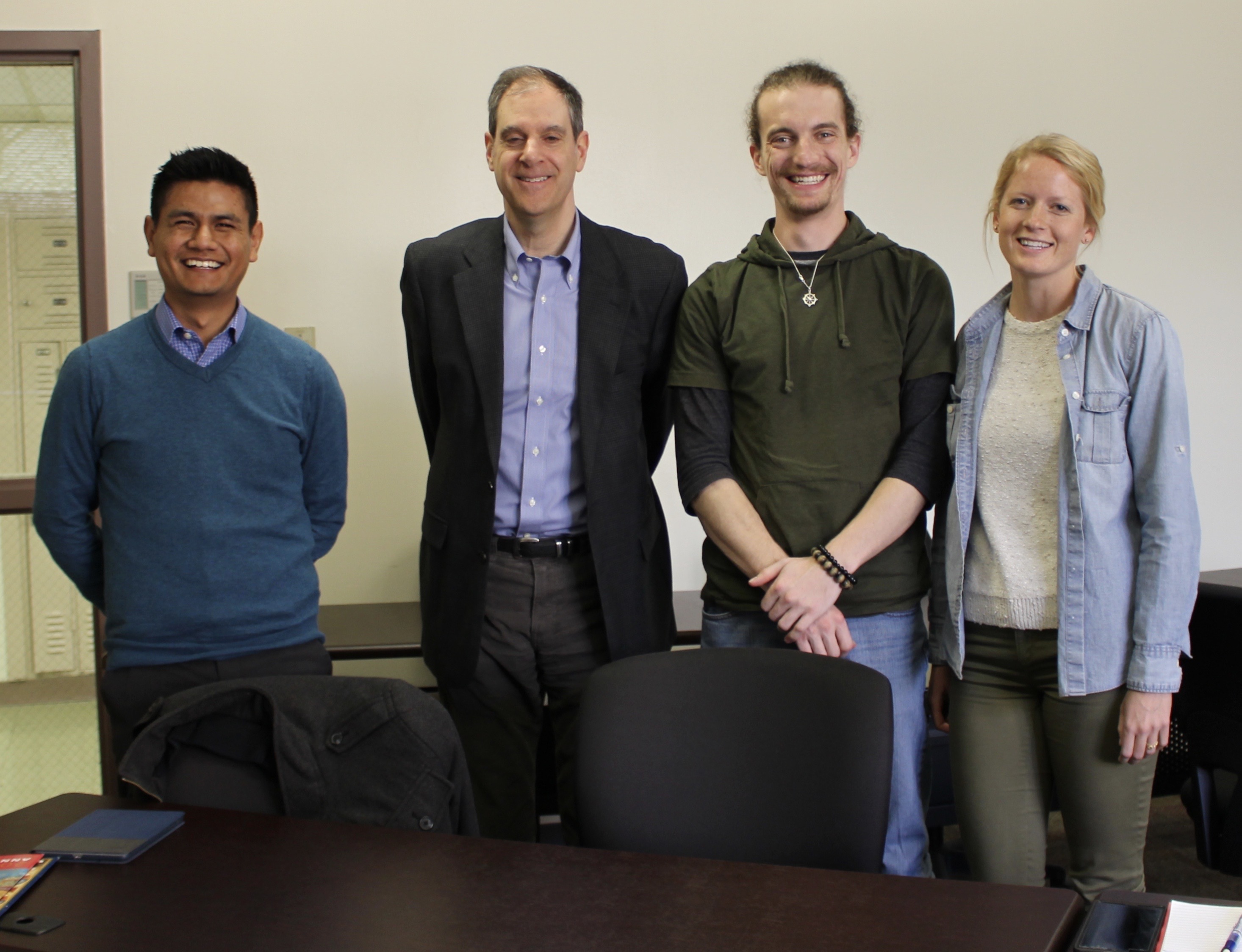 Fred Nathan, the director of Think New Mexico, came to speak with the Policy Seminar at UNM on February 23rd. Mr. Nathan shared the story of his entry into working on policy and the founding of Think New Mexico.
Mr. Nathan attended law school before moving to New Mexico in 1987. He quickly became involved in Tom Udall's first bid for congress, working as issues director for the campaign. Mr. Nathan emphasized the importance for future policy analysts of understanding political campaigns, and advised, "Work on at least one campaign in your life."
Udall lost to Steve Schiff in the 1988 election, and went on to become Attorney General for the State of New Mexico. Mr. Nathan was brought on to work in the AG's office, again working on policy and legislative efforts. In this time, he worked on a report on how to tackle the DWI problem, which at the time was an even larger issue than it is today. Included in that report was the proposal to close drive-up liquor windows. Mr. Nathan told us about an instance where an investigative journalist went to seven drive-up windows in Santa Fe and ordered a vodka on ice to go, and all but one location agreed to serve him, demonstrating the leniency of liquor laws and the dangers posed. In the course of working with the legislature to strengthen liquor laws and close the drive-up windows, Mr. Nathan realized that in the minds of many legislators scoring political points were often as important as actually implementing new policies that could save lives. That realization led to the idea that the State needed a truly non-partisan think tank that could work to implement effective policy, and that idea would blossom into Think New Mexico. Since its founding in 1999, Think New Mexico has advocated successfully for several policy initiatives, including the strategic water reserve, a healthcare transparency website, ending the gross receipts tax on food, and implementing full day kindergarten, among others. Mr. Nathan pointed out that on its own a small non-profit organization doesn't have much power, but by building support with sponsors and endorsements, even a small organization can wield a lot of power. Mr. Nathan spoke passionately about the issues, and gave the policy seminar another perspective on crafting and advocating for good public policy.