A Visit from Alvin Warren
Evaluation Lab News
Posted: Oct 02, 2017 - 12:00am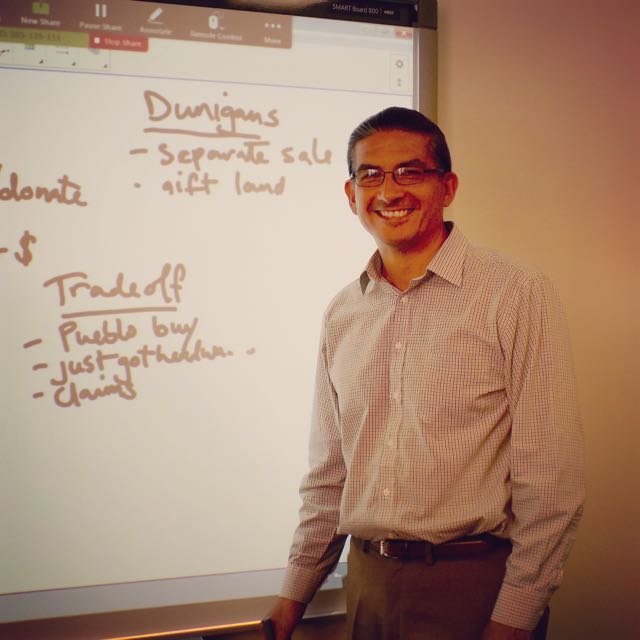 On September 7, Alvin Warren led students in the MPP Policy Seminar through a Harvard Case Study, "Negotiating from the Margins," that featured his participation in his tribe's reacquisition of ancestral lands in the Valles Caldera. The Santa Clara Pueblo worked with the New Mexico Congressional delegation, the Forest Service, the Clinton Administration, and members of the surrounding community to secure U.S. Congressional legislation that resulted in the largest restoration of traditional land to the Santa Clara Pueblo in nearly a century. 
Mr. Warren also shared his experience as State Cabinet Secretary for the New Mexico Indian Affairs Department under Governor Bill Richardson. 
Mr. Warren obtained his Master of Public Administration from Harvard University in 2013, and currently is a Program Officer for the W.K. Kellogg Foundation, where he assists with guiding and managing the Foundation's place-based grant making and social change efforts in New Mexico. 
Thank you, Mr. Warren, for sharing your experiences with our students!