Revamping the Bernalillo County Re-Entry Center
Evaluation Lab News
Posted: Feb 17, 2019 - 12:00am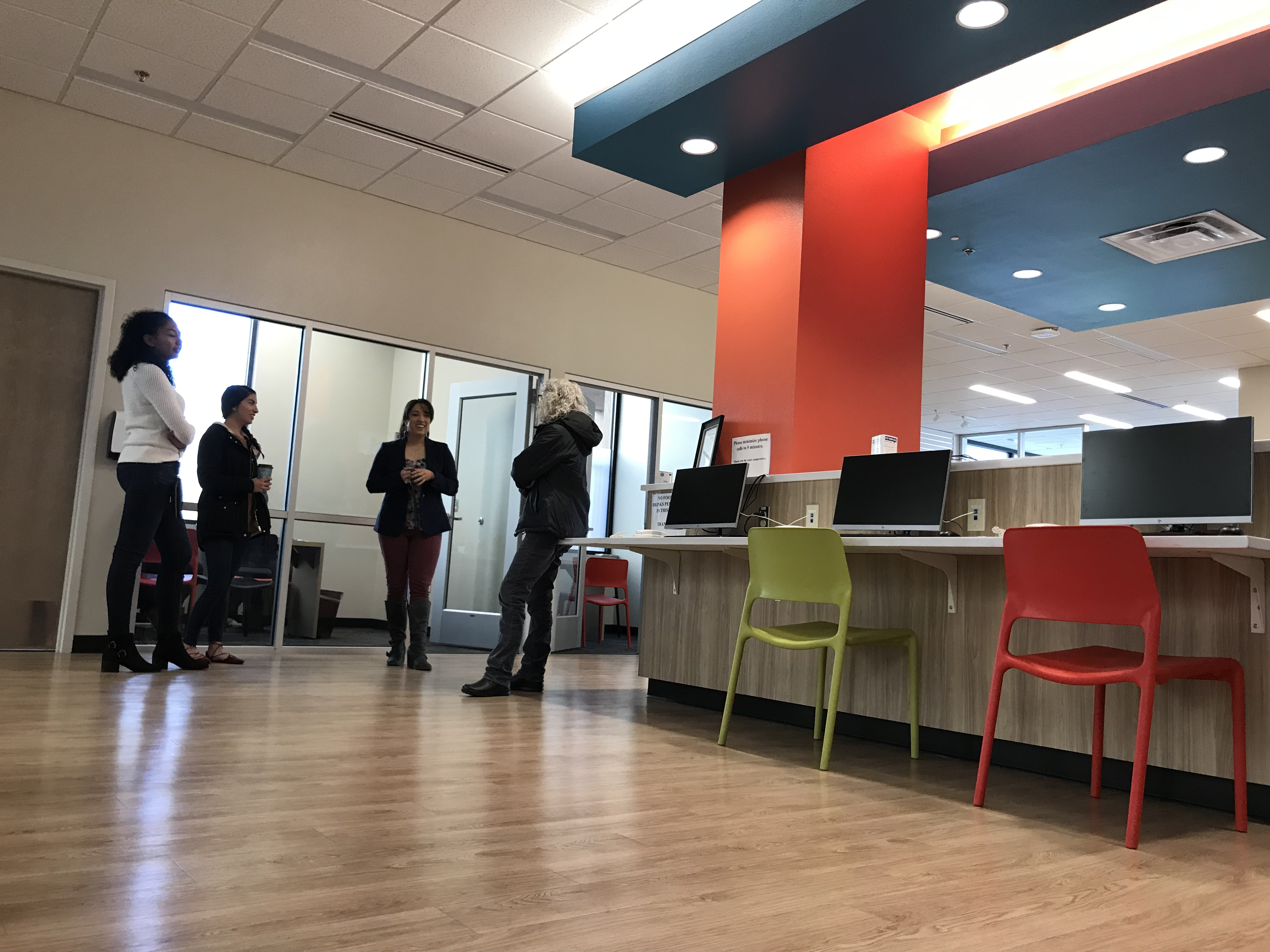 MPP Students had the opportunity to visit the Bernalillo County Resource Re-entry Center on January 30. The Center opened last spring, and offers a "soft landing" for those being released from the Metropolitan Detention Center. The Center is part of the county's Behavioral Health Initiative, funded by a one-eighth percent addition to the county's gross receipts tax that has been in effect since 2015, after voters overwhelmingly supported the concept at the ballot box.
When we arrived, we had to take the front door in, a different entry point than new releases from the detention center. We were met with four intimidating security officers, a huge metal detector, and a building that feels dreary and claustrophobic. The environment shifted dramatically once we were let past this entrance and into the Center, which is colorful and welcoming.
Six new individuals had just come in to the RRC from the Metropolitan Detention Center, and several were meeting with Community Health Workers to get connected to resources and services. As Margarita Chávez-Sanchez, the Associate Director of the county's Department of Behavioral Health Services explained, a van brings those released directly to the door of the Center, where they are greeted by a staff member who tells them what they will find inside: a welcoming environment complete with workers who can refer them to community resources, coffee, a phone charging station, comfortable furniture and supposedly the most fabulous sandwiches in the county. Among the community resources available are access to Medicaid and programs for shelter, food, behavioral health and substance abuse treatment. If the van arrives in the middle of the night, those released are invited to spend the night at the Center. This welcome back is a far cry from the releases at a downtown street corner—at all hours of the day and night—that were previously in effect.
The overall goal of the Reentry Center is to help reintegrate individuals back into the community through access to services and support to help them stabilize, stay healthy, regain self-sufficiency and break the cycle of recidivism in Bernalillo County. This new system is an innovative and humane idea, and we were excited to see it in action.