2021-22 Evaluation Lab Students are ready to put their evaluation plans into action
Evaluation Lab News
Posted: Dec 07, 2021 - 12:00am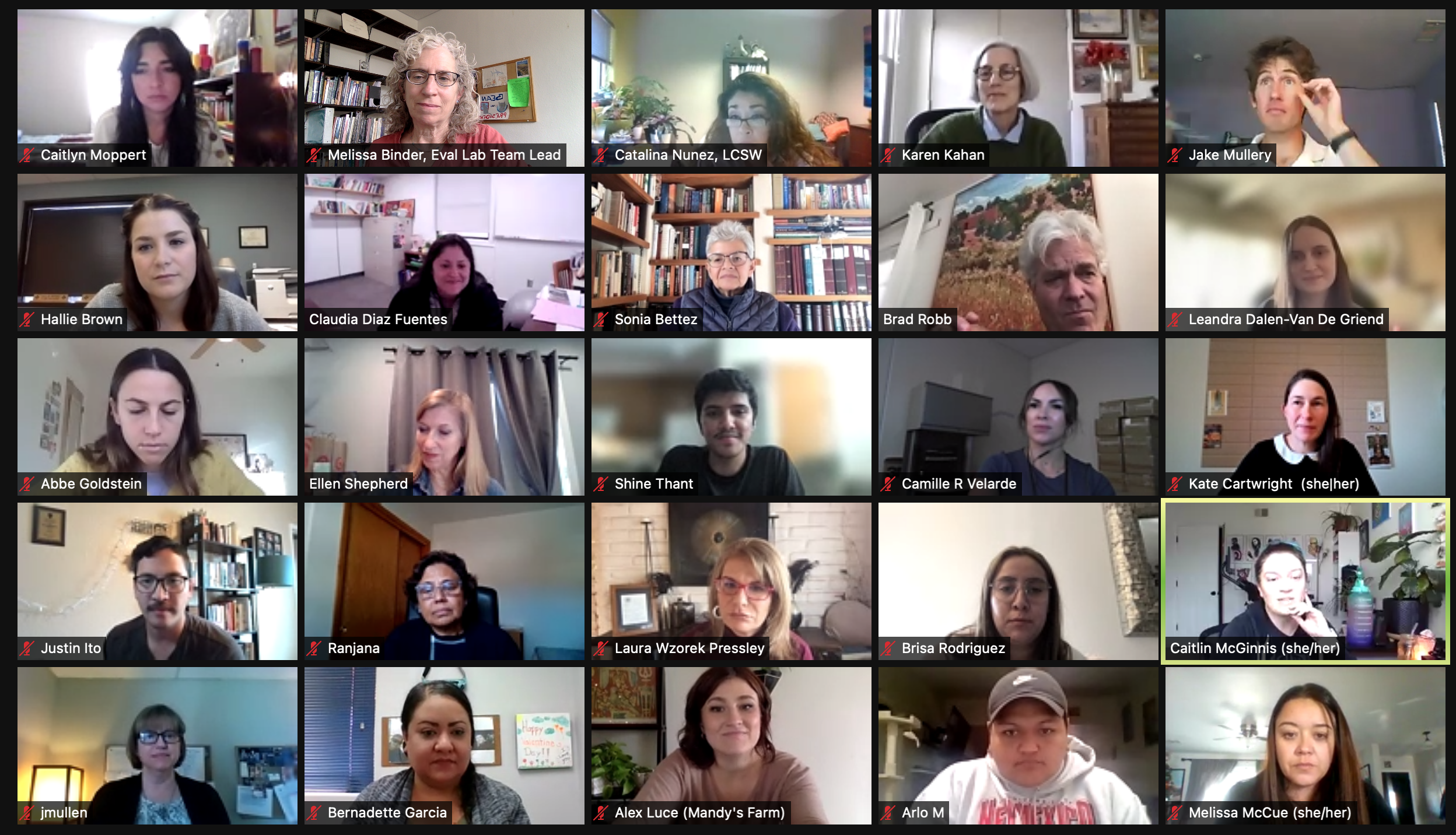 Our Evaluation Lab students provided project updates to partner organizations at a Zoom meeting earlier this month.  Here's a recap at what is happening in the Lab this year.
Saranam seeks to end homelessness through a "2gen," housing first model.  After housing, Saranam prioritizes education as a way to break the cycle of intergenerational poverty.  This year's project involves exploring correlations between reasons for homelessness, program participation, and program success, with the goal of providing supports to help more families thrive.
Valencia Shelter Services (VCC) offers an array of services to support survivors of domestic violence, sexual assault and child abuse.  The project will pilot a validated survey to measure safety-related empowerment for emergency shelter clients.  The survey measures internal and external resources, tradeoffs for safety, and expectations of support.
All Faiths Children's Advocacy Center is a behavioral health agency that helps children and their families in crisis.  All Faiths wants to learn how clients are faring after discharge: what community services do they need?  What emergency services do they call upon?  A survey of former clients, combined with a series of in-depth interviews in a trauma-informed process will inform a strategy to support families in the long-term.
Mandy's Farm provides multiple programs that benefit people with intellectual and developmental disabilities.  The organization is excited about developing and piloting a data collection process that centers clients and yields useful information about the program's success in improving quality of life through community access and economic opportunity.
Stay tuned for the Evaluation Lab Expo this spring, in which students will report on the outcomes of these projects.